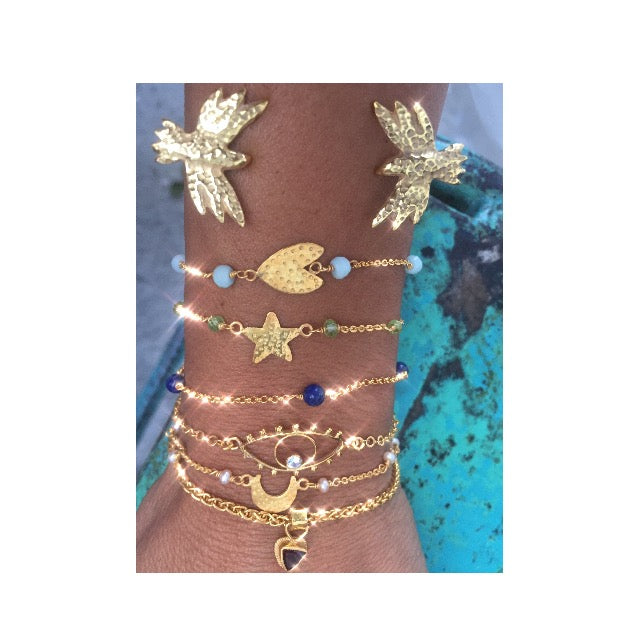 Some tips on how to clean your jewellery
Tips on how to clean yout jewellery
Keeping your jewellery clean and well- maintained is important to preserve its beauty and prolong its life.
Here are some helpful tips to ensure your jewellery last longer:
Use a Trusted product: We recommend using CONNOISSEURS delicate cleaning solution, known for its effective dust and dirt dissolving.

You can easily find this product online or at select jewellery shops.
Soak and Clean: Immerse your jewellery in the  solution for  2-3 minutes, to dissolve dirt.
Gentle Scrubbing: Using a soft brush, gently scrub the jewellery to remove any remaining dirt or grime. Take care to use a light touch to avoid ruining the gold plating.
Enhance the Shine: To achieve an extra sparkle, use a special cleaning cloth designed for silver jewellery. Gently polish the jewellery to restore its natural sparkle.
Dry Thoroughly: After cleaning, ensure your jewellery is completely dry. Use a clean cloth to gently remove any moisture, allowing it to air dry if necessary.
Proper Storage: Store your jewellery in a safe place, such as a jewellery box or pouch, to protect it from potential tarnishing or scratching. Separating each piece individually will prevent damage.
If you own pure silver jewellery without a gold- gilded layer, you can create a homemade cleaning solution.
Mix equal parts warm water and mild dish soap in a bowl, soak the jewellery for 10-15 minutes, and proceed with the gentle brushing and drying steps mentioned above.