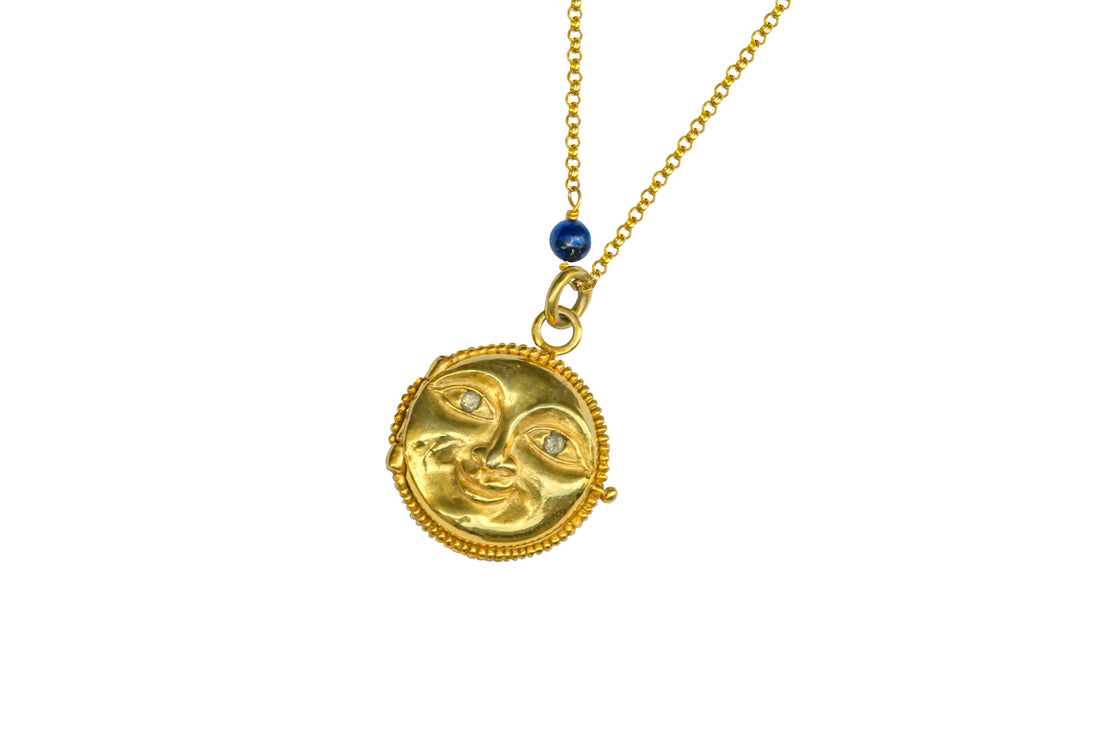 Alchemy Collection is finally online
Alchemy Collection is a combination of believes, creativity, history and beneficial stones, seen under a new light, my reality that with love I decided to share with you toward my creations.
 Full Moon Necklace is part of it...Check it out
Beautifully Handcrafted Full Moon locker Necklace made in silver and gold plated 24K. This is a very unique piece in our collection, it's a double face pendent, on one side you have a full moon detailed face embellished with shiny white round zircons stones as eyes and on the other side you have an ethnic talisman embellished with lapis lazuli center stone. The chain that hold the pendent is a combination of two styles of chain and 18 lapis lazuli round stones. The necklace can be worn on both side plus you can open it and place inside a picture you care about it and carry it always with you.
Every jewels is individually handcrafted.
Each piece is unique which we believe is what gives it its beauty!